The Symbol for the Awareness of Death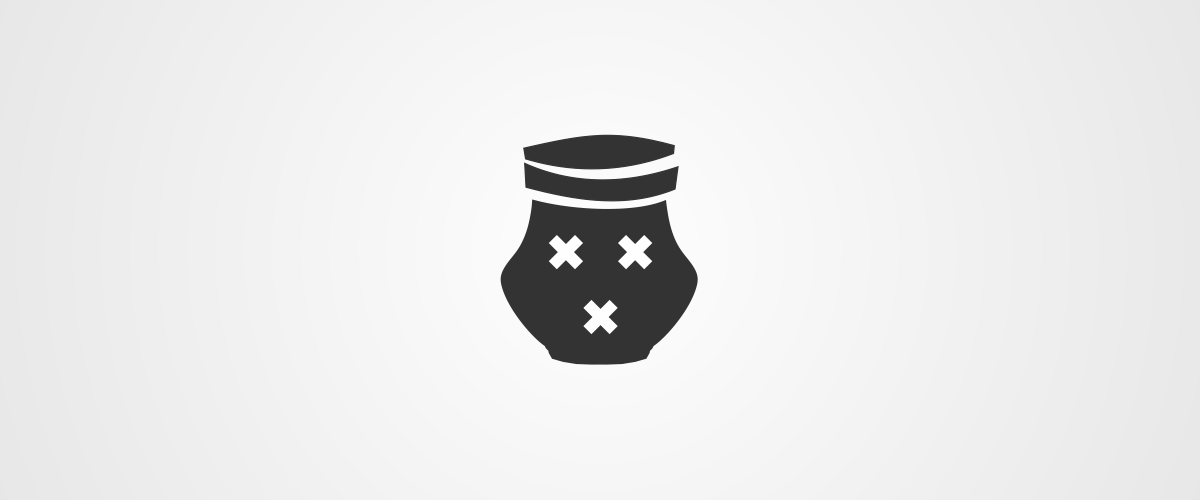 The awareness of death is a common theme among different cultures. Simply put, it states that you can only know the real value of life and live it to the fullest when you are aware of death. Memento mori, as the saying goes.
How this idea is related to Oneness is beautifully expressed in the poems and philosophy of Sufi mystic Omar Khayyam. He is referring to passed away elders as to pots, since when we die, sooner or later our bodies turn into different chemical elements of the soil. Some of these parts appear also in ceramic pots because the clay used to make them also comes from the same soil.
The idea for the Awareness of Death symbol is presented like a pot, with a face resembling a dead person.
For in the Market-place, one Dusk of Day,
I watch'd the Potter thumping his wet Clay:
And with its all obliterated Tongue
It murmur'd—"Gently, Brother, gently, pray!" — Omar Khayyam, Rubaiyat of Omar Khayyam
The symbol for the awareness of death was created in 2011-2012, as a part of the
Radical Course
project's research and design process.